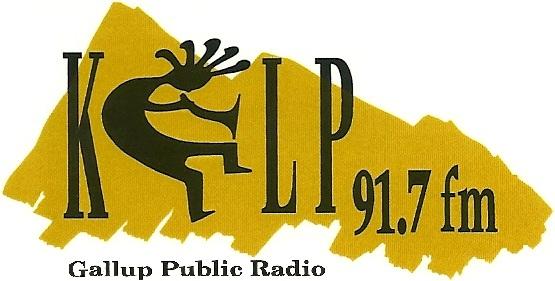 KGLP Station Manager Rachel Kaub speaks with Mary Feldblum, Ph.D., Executive Director of the Health Security for New Mexicans Campaign, and community member Robert Koops, Ph.D., who wrote the following editorial about the statewide alternative to the Affordable Care Act (Obamacare), currently in legislative discourse:
"Readers need to be aware that there is an attractive alternative to the short-term proposal by state Sen. Pete Campos in a recent guest column.
Campos correctly points out that "New Mexico's heath care crisis demands our attention. Now."
We still face problems: 13 percent remain uninsured and we still face physician shortages, especially in rural areas. While Medicaid insures close to 800,000 New Mexicans due to the expansion program, there is a serious state funding shortage. Cutting provider payments, the senator argues, is not the solution.
Rather than blame the Affordable Care Act, New Mexicans need to look carefully at our private insurance system. Insurance and pharmaceutical companies are at the root of the problems we face.
And, there is a homegrown solution called the Health Security Act, which will be introduced during the 2017 session. The act would enable New Mexico to set up its own health plan that covers almost all New Mexicans.
Plan members have freedom of choice of doctor, even across state lines and services no less than what state employees have. It would be administered by a geographically representative citizens' board, just like a co-op! Two New Mexico studies have demonstrated that creating an old-fashioned insurance pool will save billions of dollars in health care costs by removing the middleman — the insurance industry — just the way traditional Medicare did. Individuals and employers can purchase supplemental policies.
This approach will help providers by reducing costly overhead. Hospitals, doctors and clinics are faced with a complex system of multiple policies with different coverage, co-pays, deductibles and co-insurance obligations. This system wastes precious dollars and physician and staff time.
What is also important to know is that the Affordable Care Act allows states to innovate plans such as the one the Health Security Act proposes. The state innovation provision offers the opportunity to apply for a waiver and, once received, the state will not lose any federal dollars, including subsidies, funds to expand Medicaid, and employer tax credits.
Imagine: We could set-up our own health plan, a plan whose premiums will be deposited into a fund that is ours and does not go to insurance companies. Imagine: a plan that actually negotiates not only drug prices but also medical equipment and supplies. Imagine: We can go to the doctor of our choice. Imagine: a plan whose meetings are open to the public and whose accounts are subject to public scrutiny. And imagine: a plan that studies show not only ensures coverage for everyone but also controls costs.
One hundred fifty organizations from around the state and 34 counties and municipalities (from Santa Fe to Roswell) have endorsed the act.
Want to learn more? Contact the Health Security for New Mexicans Campaign: www.nmhealthsecurity.org
Instead of being touted as one of the states at the bottom of too many lists, we could become an example for states with small rural populations such as ours. But for this to happen, the Health Security for New Mexicans Campaign needs your support.
Rob Koops
Gallup, NM"