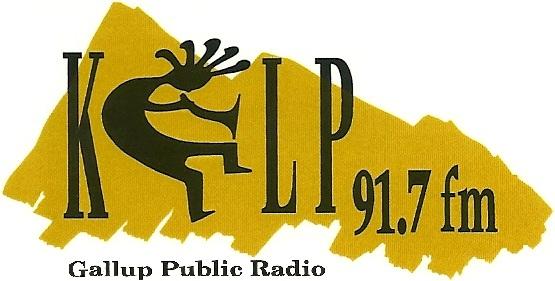 KGLP Station Manager Rachel Kaub speaks with author Jim Kristofic about his latest book, "Reservation Restless", a memoir following up "Navajos Wear Nikes".
https://www.amazon.com/Jim-Kristofic/e/B004ANN352%3Fref=dbs_a_mng_rwt_scns_share
In the powerful and haunting lands of the Southwest, rainbows grow unexpectedly from the sky, mountain lions roam the desert, and summer storms roll over the Colorado River. As a park ranger, Kristofic explores the Ganado valley, traces the paths of the Anasazi, and finds mythic experiences on sacred mountains that explain the pain and loss promised for every person who decides to love. After reconnecting with his Navajo sister and brother, Kristofic must confront his own nightmares of the Anglo society and the future it has created. When the possible deaths of his mentor and of the American future loom before him, Kristofic must find some new way to live in the world and strike some restless path that will lead back to hózhó—a beautiful harmony.

ACCLAIM
"Once in a great while, a miracle of a book comes along, a gift that both touches the heart and engages the mind. Reservation Restless is such a book. Kristofic's entertaining, jaw-droppingly honest recollections of adventures and explorations on and off the Navajo Nation come with a poet's respect for the perfect word in the perfect place."—Anne Hillerman, New York Times best-selling author of Rock with Wings and The Tale Teller

"Reservation Restless is a book about growing up, loss, and arrival, all of it told in stories populated by walks, books, Navajos, mentors, river guides, canyons, and coyotes. Oh yes, and rainbows you get to touch."—Dan Flores, New York Times best-selling author of Coyote America: A Natural and Supernatural History

"Beautiful, evocative, Kristofic has written a book that conveys that sense of mythic reality that pervades every corner of the Colorado Plateau. He reveals portals into indigenous mind rarely understood by non-Native peoples. . . . It makes you pull the nails out of your frame of reference in order that you may perceive with greater clarity."—Jack Loeffler, author of Adventures with Ed: A Portrait of Abbey

ABOUT THE AUTHOR
Jim Kristofic grew up on the Navajo Reservation in northeastern Arizona. He has written for the Navajo Times, Arizona Highways, Native Peoples Magazine, and High Country News. He is the author of Medicine Women: The Story of the First Native American Nursing School and Navajos Wear Nikes: A Reservation Life. He lives in Taos, New Mexico.