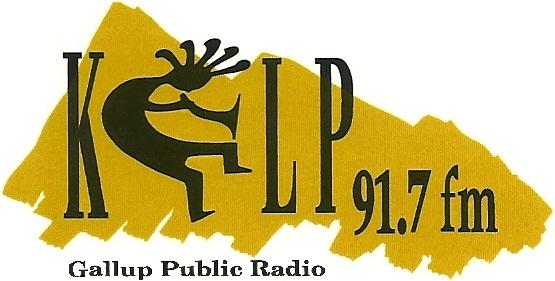 Artists Herbert Joe speaks with KGLP Station Manager Rachel Kaub about how his art reflects his upbringing.  Mr. Joe's work is included in a Coyote Canyon Rehabilitation Center – Art Exhibition at Gallup's Octavia Fellin Public Library during the month of May, 2017, with a reception taking place on Friday, May 5th, from 4 until 6pm.
Coyote Canyon Rehabilitation Center – Art Exhibition
Throughout May residents of the Coyote Canyon Rehabilitation Center will display their works of art in the library. On Friday May 5th from 4pm to 6pm, there will be an opening reception to welcome the artists and their art.
CCRC was established in 1972 for individuals on the Navajo Nation with disabilities. The Arts Program was created in September 2001, and provides training in several art mediums such as silversmithing, photography, bead making, painting, and weaving. This art program is designed to be a long term opportunity to provide art training to Native American adults with developmental disabilities and give them opportunities to display their artwork. One student has his artwork displayed for sale in the Southwest Indian Foundation catalog. The art department also travels to various shows and events throughout the year with the students promoting their creations.