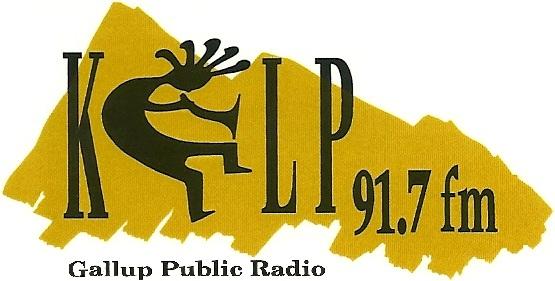 KGLP Station Manager Rachel Kaub speaks with Kyler Nerrison, executive director of New Mexicans for Economic Prosperity, a coalition of chambers of commerce, economic development organizations, trade associations, and other non-profits from across the state.
About New Mexicans for Economic Prosperity
New Mexicans for Economic Prosperity (NM4EP), a broad-based economic coalition, is visiting with state legislators, business and community leaders, energy and space companies and other industries that have directly benefitted from the state's budget surplus and economic growth. The huge growth in our economy – which has been largely contributed to the oil and natural gas industry – will be the focus of our upcoming roadshow around the state.
State Budget and Capital Outlay Provide Opportunities for Gallup and McKinley County
In the recently concluded legislative session , New Mexico lawmakers once again had a large budget surplus, pegged at $797 million, as a result of increased oil and natural gas production in our state. At the end of the 30 days, the House of Representatives and Senate sent a $7.6 billion general fund budget to the governor's desk that increased spending by $536 million.
The Associated Press listed some key budget items that could aid the state by helping to improve the education system and workforce readiness:
$320 million for an endowment fund to "designed to underwrite early childhood education programs with future investment earnings"
$650,000 in a separate bill to make school lunches free for children of families who qualify for reduced lunches
$216 million increase for public schools to bring total state funding to $3.5 billion for next school year
4% salary increases for most teachers, staff, college/university faculty, and state government workers
$17 million for an "initiative by Democratic Gov. Michelle Lujan Grisham that might eventually provide tuition-free education at public colleges to most students"
$180 million for spending on roads from the general fund
$532 million for "capital outlay" projects around the state
Capital outlay is the process by which legislators appropriate money to infrastructure projects throughout the state. Each lawmaker receives a specific amount of money during the legislative session and decides how they want to appropriate it. Much of the money for capital outlay comes from severance tax bonds.
According to the Legislative Finance Committee, "Severance tax bonds are issued against revenue from severance taxes, taxes based on the value of oil, gas, or other natural resources 'severed' from the ground," and therefore, "The amount available through severance tax bonds is largely dependent on the health of the oil and gas industry."
Legislators authorized the issuance of $362 million in severance tax bonds. They also included $142.8 million in non-recurring general fund spending and $27.5 million in other state funds to bring the total capital outlay expenditures to $532 million.
More than 70 projects in McKinley County would receive $18.1 million in the capital outlay bill that passed the legislature. The largest projects by dollar amount in the bill are McKinley County Adult Detention Center construction ($1.9 million), Zuni Pueblo fair building construction ($1.6 million), Gallup Public Safety Building construction ($1.5 million), Mariano Lake Chapter multipurpose building ($810,000), and Mexican Springs Chapter Regional San Juan Lateral Water Project ($779,000).
Other projects for which the legislature allocated funds around McKinley County include road improvements, Rehoboth Christian hospital renovations, water system improvements, first responder vehicles, power line extensions, and solar energy systems.
Residents of McKinley County may also benefit from the $78.5 million allocated to 38 "statewide" projects including $9 million for school bus replacements, $7.7 million for local emergency infrastructure, and $6 million for Department of Health facilities to improve health sand safety.
The tax revenue generated from increased oil and natural gas production is creating a brighter future for our state, including Gallup and McKinley County. New Mexico's commitment to responsible energy development is driving local growth and increased economic opportunities for our communities.