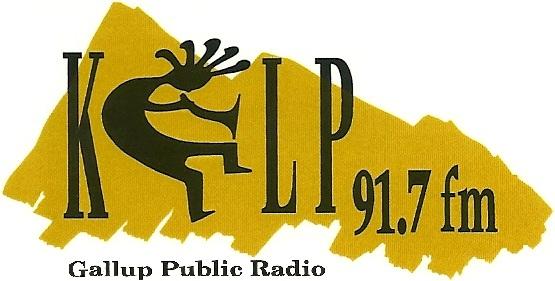 Here is audio from the May 8, 2022 town hall at which the Community Health Action Group, CHAG, a Gallup area community health group, proposed solutions to the RMCH hospital crisis
The hospital may be facing bankruptcy, with less than a week's cash reserves, following a year of alleged mis-management, including reports of the forced exodus of a dis-proportionate number of health care providers and staff from the organization, and more recently, of grossly in-adequate supplies and unpaid bills.
For more information, you may email:
RMCHisOurHospital@gmail.com 
or you may visit the Community Health Action Group (CHAG) at:
RMCHisOurHospital.org
An hour of audio recorded at the April 25 business healthcare forum that was held at Angela's Cafe, in Gallup, NM, to discuss the ramifications of RMCH turmoil for local entrepreneurs, may now be heard at:
https://kglp.podbean.com/e/gallup-business-owners-healthcare-forum/ (Note that less than one day later, the CFO of RMCH, who spoke in this April 25 meeting, was fired by RMCH - see the editorial, below...)
Letter to the Editor of the Gallup Independent, from CHAG:
 
It is less than a month into the tenure of a "new" chief executive at Rehoboth McKinley Christian Health Care Services, and it is clear, with our hospital on the brink of bankruptcy, that CHC (the hospital's management company) is pushing forward an agenda of destructive, deceitful and hostile leadership, total disregard of patient and community concerns, and crisis profiteering.
In fact, since Mr. Whitaker assumed the title of CHC CEO, communication, transparency and honesty have been even more curtailed:
 
> A report on the financial status of the hospital was not provided to the public during the Board of Trustees meeting on 4/20. 
> The Community Health Action Group has received dozens of urgent, specific first-hand reports of serious supply shortages (e.g., "Not only have we been reusing disposable adult small blood pressure cuffs we now have no Sp02 probes"). Hospital employees are purchasing their own toilet paper, gloves, and medical equipmentand have the receipts to prove it. RMCHCS labeled these reports "misinformation" (4/27 Facebook post). Community members organized to donate 1,200 rolls of toilet paper, 75 pounds of food, 11 reams of paper, eight boxes of nitrile gloves and more desperately needed supplies. Mr. Whitaker's response? "Donations are not needed as we have all needed supplies" (4/28 Facebook post). 
> At the 4/26 County Commission meeting, CHC and RMCHCS told the County Commission that former CHC CFO Chantelle Venter, a turnover specialist with clearly communicated plans to bring the hospital into solvency, resigned a week prior. The truth is obvious and undeniable: she was fired the day of the Commission meeting and a day after speaking at a community meeting. As seen on video in a 4/27 KOB4 news report, she was escorted from the hospital by security on 4/26. A further clear sign that her departure was sudden and unexpected is that she was scheduled to provide reports during a medical staff meeting on 4/28.
Our community demands a stop to the lies. Our community demands transparency. Our community demands accountability. 
Because we believe these things, the Community Health Action Group is developing a plan for a Management Services Organization to replace CHC, restore the community's faith in our hospital, and bring the focus back to patient care and community needs.
Our community demands better. 
Community Health Action Group (CHAG)
Dr. Connie Liu 
Rose Eason 
Brett Hartline 
Jaylyn Hinkley 
Sandra Geary 
Dr. Caleb Lauber 
Dr. Kathy Mezoff 
Jean Philips 
Sara Pikaart 
Pam Yardley 
Gwen Wilson