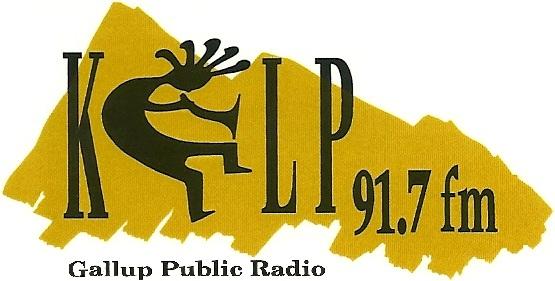 A preview of the July 18, 2019 Gallup Health Providers event:
New Mexico PBS and Indie Lens host dinner, screening and discussion about rural healthcare at 5:30pm this Thursday, July 18, 2019 in El Morro Events Center, with "The Providers" a film about Challenges Facing Rural Medical Practitioners, screening in the theatre at 6:30pm MDT.
Free to the Public, but please RSVP at: https://free-screening-elmorro-theater.eventbrite.com
Gallup, New Mexico -- New Mexico PBS, in partnership with ITVS' Indie Lens Pop-Up and New Mexico Health Equity Partnership, McKinley Collaborative for Health Equity, McKinley Community Health Alliance and the City of Gallup, will host a FREE screening of The Providers, and a community conversation about the rural health care workforce.
The event will take place on Thursday, July 18 from 5:30 – 8:30 p.m. at the El Morro Theater, 207 W Coal Avenue in Gallup, NM. The screening and discussion will take place at 6:30. The screening will be preceded by a FREE DINNER reception at the El Morro Event Center 210 South 2nd from 5:30 to 6:20 p.m.
Discussion moderator will be Internal Medicine Physician, Jennie Wei, MD from Gallup. Panelists include:
• Leslie Hayes, MD - Family Physician in Española (and one of three main subjects in the documentary film.)
• Mary Lindenmeyer - Counseling Services Coordinator, Gallup McKinley County Schools
• Sheryl B. Livingston, MA, LPCC, Behavioral Health Specialist in Gallup (Navajo / Diné)
• Marla Yazzie, MD, Pediatrician in Gallup (Navajo / Diné)
The Event is Free, but an RSVP is requested.
RSVP at: https://free-screening-elmorro-theater.eventbrite.com
The Providers is set against the backdrop of the physician shortage and opioid epidemic in rural New Mexico, showcasing the transformative power of the providers' relationships with marginalized patients and the need for more physicians. The film premiered on INDEPENDENT LENS on PBS stations nationwide on April 8, 2019.
Funded by the Corporation for Public Broadcasting (CPB), this New Mexico PBS Indie Lens PopUp event is part of a series of local town halls hosted by public media stations across the country.
"As trusted local partners, public media stations understand the most pressing needs of their communities, often before they attract national attention," said CPB Chief Content and Innovation Officer Maja Mrkoci. "CPB support is helping local stations engage in productive civic dialogue about the lack of medical care in rural communities and solutions."
"The stories in this documentary have touched the hearts of audiences around the country", said Laurel Wyckoff, Education and Outreach Manager for New Mexico PBS. "Since they are our own stories of our own dedicated healthcare providers, they have special resonance here in New Mexico. The reception for the film has been wonderful everywhere we screened it. The discussions have been very rich and they have validated our belief that there are folks across New Mexico working together to improve the lives of our people."
ABOUT THE FILM:
The film follows three healthcare professionals in northern New Mexico at El Centro, a group of safety-net clinics that offer care to anyone who walks through the doors. Amidst personal struggles that reflect those of their patients, the journeys of the providers unfold as they work to reach individuals who would otherwise be left out of the healthcare system. Over the course of the film, the three providers — family physician Leslie Hayes, nurse practitioner Chris Ruge, and El Centro Medical Director Matt Probst — remain unfailingly compassionate despite a range of challenges. The film is directed by Laura Green and Anna Moot-Levin, both the children of doctors.
For more information, visit: http://www.pbs.org/independentlens/films/the-providers/
About New Mexico PBS
Celebrating over 60 years of service, New Mexico PBS (KNME & KNMD-TV) serving most of New Mexico and the Navajo Nation, broadcasts a wide array of nature, history, current affairs, health, performance, children's, educational and entertainment programs. New Mexico PBS produces NEW MEXICO IN FOCUS, COLORES! and a variety of specials. New Mexico PBS operates 5 digital broadcast channels: 5.1, 5.2, 5.3, 9.1, and 9.2. New Mexico PBS is co-licensed to the University of New Mexico (UNM) and Albuquerque Public Schools (APS). www.newmexicopbs.org
About The New Mexico Health Equity Partnership
The New Mexico Health Equity Partnership (HEP), an initiative at the Santa Fe Community Foundation, believes every New Mexican should have the opportunity to lead a healthy life, live in neighborhoods where children and families thrive, and have a say in the decisions that impact their lives. The Partnership strengthens the capacity of communities to shift power relations and advocate for policy and systems change to improve health outcomes. For more information, visit www.nmhep.org.
About the Corporation for Public Broadcasting
The Corporation for Public Broadcasting (CPB), a private, nonprofit corporation created by Congress in 1967, is the steward of the federal government's investment in public broadcasting. It helps support the operations of more than 1,500 locally owned and operated public television and radio stations nationwide. CPB is also the largest single source of funding for research, technology and program development for public radio, television and related online services. For more information, visit cpb.org, follow us on Twitter @CPBmedia, Facebook and LinkedIn and subscribe for other updates.
About the Filmmakers
Laura Green (Director/Producer) is an award-winning documentary director and editor based in San Francisco. She has directed, produced and edited five short documentaries which played at festivals worldwide. Her editing work includes the Gotham-nominated documentary-comedy web series The F Word (2017) about fostering to adopt, and the feature documentary True Son (2014), which premiered at Tribeca Film Festival. She is an assistant professor at San Francisco State University. The Providers is her debut feature film.
Anna Moot-Levin (Director/Producer) is an award-winning documentary filmmaker, producer and editor based in Brooklyn. She has directed, produced, shot and edited five short documentaries, including the award-winning film Track by Track (2013), which premiered at Slamdance and is now in distribution with Sproutflix. Her work has been screened at festivals around the world including The American Pavilion at Cannes and the AFI/Discovery Channel Silverdocs Film Festival. She is also an associate producer of the Academy Award-winning documentary Inside Job (2010) and editor of The Making of Gabrieli (2017) now streaming on KQED Arts. The Providers is her debut feature film.
Jamie Meltzer (Executive Producer and Creative Advisor) is a documentary filmmaker whose films have been broadcast nationally on PBS and screened at numerous film festivals worldwide. They include Off the Charts: The Song-Poem Story (Independent Lens, 2003), Welcome to Nollywood (PBS broadcast, 2008), La Caminata (2009), Informant (2012) and True Conviction, which premiered at the 2017 Tribeca Film Festival and received a Special Jury Mention and aired on Independent Lens.
About Indie Lens Pop-Up
Indie Lens Pop-Up is a neighborhood series that brings people together for film screenings and community-driven conversations. Featuring documentaries seen on PBS's Independent Lens, Indie Lens Pop-Up draws local residents, leaders and organizations together to discuss what matters most, from newsworthy topics, to family and relationships. Make friends, share stories, and join the conversation. Learn more at pbs.org/independentlens/indie-lens-pop-up/
About Independent Lens
Independent Lens is an Emmy® Award-winning weekly series airing on PBS Monday nights at 10:00 PM. The acclaimed series, with Lois Vossen as executive producer, features documentaries united by the creative freedom, artistic achievement, and unflinching visions of independent filmmakers. Presented by the Independent Television Service (ITVS), the series is funded by the Corporation for Public Broadcasting, a private corporation funded by the American people, with additional funding from PBS, the John D. and Catherine T. MacArthur Foundation, Wyncote Foundation, and the National Endowment for the Arts. For more visit pbs.org/independentlens. Join the conversation: facebook.com/independentlens and on Twitter @IndependentLens.
###